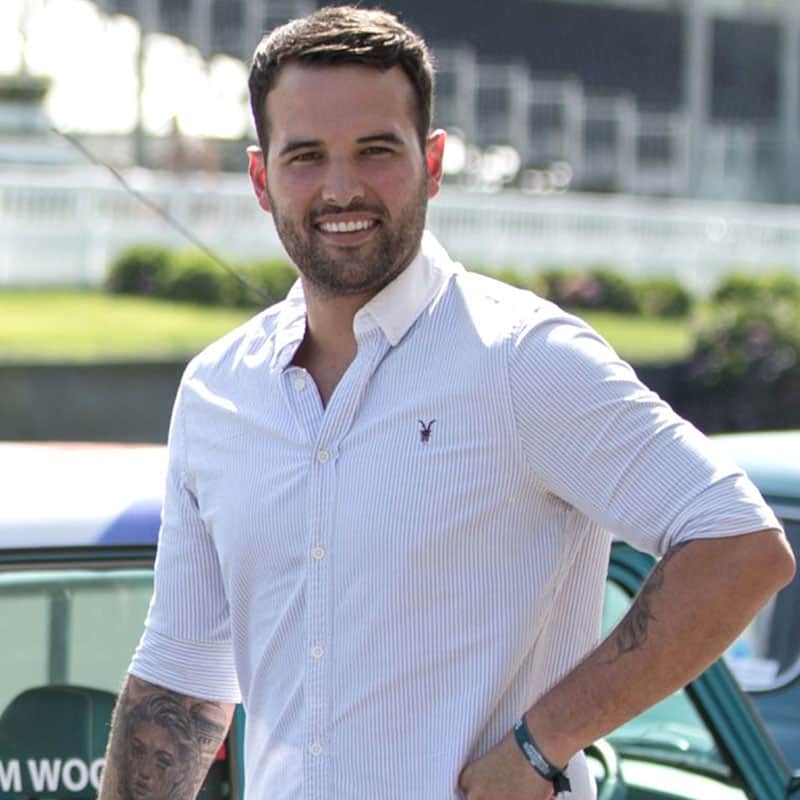 About Ricky Rayment
Ricky got engaged to Marnie Simpson, a cast member on Geordie Shore, in 2015, but the two broke up later that year. He was also previously in a relationship with Jessica Wright.
Not content with a life living the dream as a member of the Towie crew, reality star Ricky Rayment has thrown in the TV towel to launch a fishing clothing line. Yes, you read that right. The reality star, who was on Towie from series four to series 14 in 2015, launched his own fishing clothing line named Filthy Hooker last year and we've just been sitting here not knowing about this. What a brilliant name. We love a pun. Since taking up the pasttime of fishing instead of watching people argue for TV, the man loves a carp,
Ricky has now taken things one step further by coming up with a line for the fisherman (or woman) who wants to look their best while they're battling a giant beast of the abyss. Taking a peek at the line (how many fishing puns can we fit into here) punters can reel in hats and t-shirts, hoodies and beanies that won't break the, er, bank. A hoodie will set an angler back £29.99 and a tee is all yours for £16.95 (so long as you're prepared to walk around with the words 'Filthy Hooker' emblazoned strikingly large on your back)
Ricky is appearing as the prince in Beauty and the Beast Panto in Harpenden.