CelebAgents – London – Celebrity Management & PR
This well and truly experienced agency prides itself on the results they deliver, where all clients are assured absolute confidentiality and discretion combined with a smooth running management experience. We pride ourselves on our expertise and quick response, making your life easier when it comes to securing a star for your project.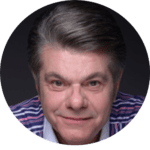 David Hahn – Managing Director CEO
The company, set up by managing director David Hahn, has been in the media business for more than three decades. David himself has invaluable experience of both the TV and music industries, having worked  for Sky TV and as a recording engineer for the likes of CBS, DJM and the infamous Beatle owned Apple.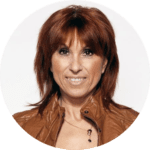 Sue Hahn – Agent and Bookings Manager
Sue heads up the TV and Corporate team and is no stranger to the music industry and TV industries. She started her working life at Chappell's Music Publishing and worked n A & R for many years with many artists including Barry Manilow and The Communards and also with their extensive catalogues from films and musicals
Sue has built up a reputation over the years with numerous unrivalled contacts to her credit and is well known by all the celebrity TV bookers in broadcasting. Sue ensures that every job we work on is carried out to a very high standard and when it comes to the Corporate sector, Sue and her team leave no stone unturned!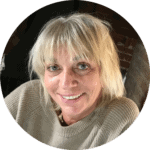 Julia England – Head of Theatre
Julia began life in the entertainment industry at the age of 18 when she trained at Birmingham School of Speech Training and Dramatic art from here she became international manager at an independent record label in 1981 which involved travelling the world with clients such as Dame Shirley Bassey, Chas and Dave and many others after some time there Julia became involved with an entertainment agency where she learnt her craft of theatre and tour bookings.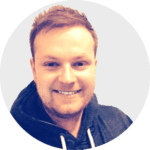 Martin Astley – Head of IT & Social Media
Head of IT and Social Media across the Touchstone Media Group. Martin started programming and configuring web servers from his bedroom at just 11 years old! After leaving school, Martin started freelancing within the advertising industry working with major global companies including: Lycos, Foxy Bingo & Yahoo, designing animated banners and popup adverts.
Whilst working in the industry, he found cool new ways to advertise events & businesses using new social media platforms like myspace, bebo and many other networks.
Now specialising in celebrity and big brand social media management and bespoke IT solutions. Martin is considered one of the best Social Media Specialists across the whole of Europe and is also commissioned by blue chip corporations to find vulnerabilities and loopholes within their infrastructures.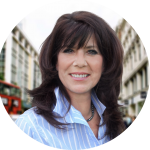 Sally King – Artist Relations Manager
After a childhood of training, Sally began her career as a dancer with the Young Generation group which took her around the globe. Sally then took on various roles in hospitality and entertainment around London. Sally now runs artist relations across the Touchstone Media Group.