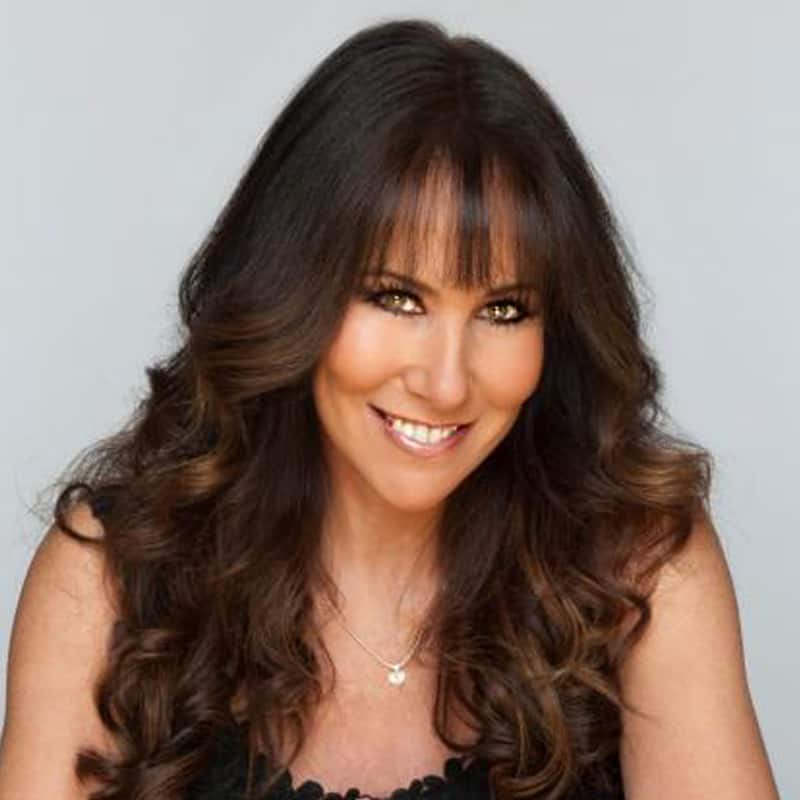 About Linda Lusardi
Linda Lusardi shot to fame in the early '80s as one of Britain's best-loved models. Here career spanned nearly 30 years. With it came fame and an opportunity to move into the world of acting.
Her career spans the world of stage, film, and television. Her lead TV roles include Carrie Nichols in ITV 'Emmerdale' being brought in on one of the most publicized story lines, who killed Tom King and stayed for over a year. She had one of the hottest storylines in 'The Bill'. She played Maggie Lyons opposite Billy Murray's dodgy Don Beech. She also played Frankie in 'Brookside' opposite her husband Sam Kane both on Channel 4 and on the spin-off DVD 'Brookside Friday The 13th'.
Linda was thrilled to be asked to play herself in 'The Detectorists' on BBC4 as it is one of her favorite TV shows.
Linda is often asked to join the ITV 'Loose Women' panel.
 Linda's leading stage roles include 'Funny Peculiar' 'Bedside Manners' 'Not Now Darling' the musical 'Happy as a Sandbag' Eliza Doolittle in 'Pygmalion', 'No Sex Please we're British' and 'Rock with Laughter'.
Linda has starred in pantomime up and down the country ever since 1988. Her latest Pantomime in The Playhouse Weston Super Mare saw Linda playing The Wicked Queen alongside her daughter Lucy Kane who was playing Snow White. The Theatre broke box office records with five, 5-star reviews and have asked her back this year to play Fairy Godmother
She has done many summer seasons and has taken her own show to the British Forces overseas
Linda appeared in ITV's 'Dancing on Ice' in 2008.
She broke her foot in training but still managed to compete until the final weeks. She loved the experience so much she jumped at the chance to join the national tour around the country with Torvill and Dean.
Linda was delighted to take part as a contestant on BBC's 'Celebrity Masterchef' in 2011. She found it one of the most stressful shows to work on but made it to the semi-final. She won 'Come Dine With Me' on Channel 4 in 2009.
Linda also surprised the British public in 'The Games' for Channel 4. Not only was she 15 years older than her competitors, but she was also the only one with two children.
Linda's bubbly personality resulted in her becoming a regular presenter on 'Wish You Were Here' for BBC1. Linda had her own chat show for ITV called 'It's Bizarre' as well as appearing in a 'Royal Variety Performance'
Film credits have included 'Snappers', 'Olympus Force', 'The Zero Imperative', 'What's The Score', 'Oh Minnie', 'Consuming Passions' and 'The Krays: Dead Man Walking' released Autumn in 2018
Linda hosted two series of 'A Kind of Magic' for ITV with Wayne Dobson and presented her own fitness slot on GMTV.
Linda has her own photographic studio and is in demand to shoot pictures of fellow celebrates.