'The Chase' star Anne Hegerty has said she'd love to become an actress!!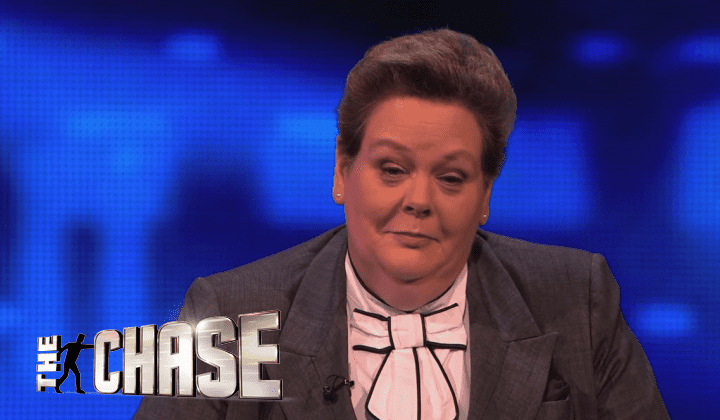 'The Chase' star Anne Hegerty has said she'd love to become an actress, and her main aspiration is to land a role in the 'Star Trek' franchise
'The Chase' star Anne Hegerty wants a role in 'Star Trek'.
The 59-year-old quiz champion is known for being one of the brain boxes on ITV quiz show 'The Chase', but she has admitted her ambition in life is to put the general knowledge behind her and move into acting, particularly with a role in the hit sci-fi franchise.
She said: "I've always wanted to be part of a sci-fi show and 'Star Trek' would be perfect. I wouldn't mind being in that. I was a huge fan of 'Star Trek Deep Space Nine'. I love all of it. I really am a Trekkie. I mean, I'm a bit of a nerd generally."
And whilst Anne wouldn't mind which role she was given in the franchise, she admits she'd hate to be a character which requires a lot of prosthetics, as she already dislikes the costume she wears on 'The Chase'.
She added: "I don't really mind who I play. I just don't really want to have to spend four hours in makeup and end up with bumps on my forehead. If I could do something where I didn't have to wear a massive amount of prosthetics that would be nice.
"I already have to deal with a costume I hate when I do The Chase. It's incredibly unflattering. Generally I just want to get back to the dressing room and get that bloody thing off. It's surprising the number of people who assume that it lives in my wardrobe and that my hair naturally looks like that. I have to spend ages getting it done."
It isn't just television Anne wants to conquer either, as she'd even love to become a Hollywood movie star.
Speaking to the Daily Star Sunday newspaper, she said:
"I'd love to be in one of the Marvel films. I saw 'Kong: Skull Island' and thought it was excellent. I really enjoyed it, so something like that would be fun. I've seen they are doing 'Godzilla v Kong'. I'd love to have a walk-on part in that … but not as Kong!"