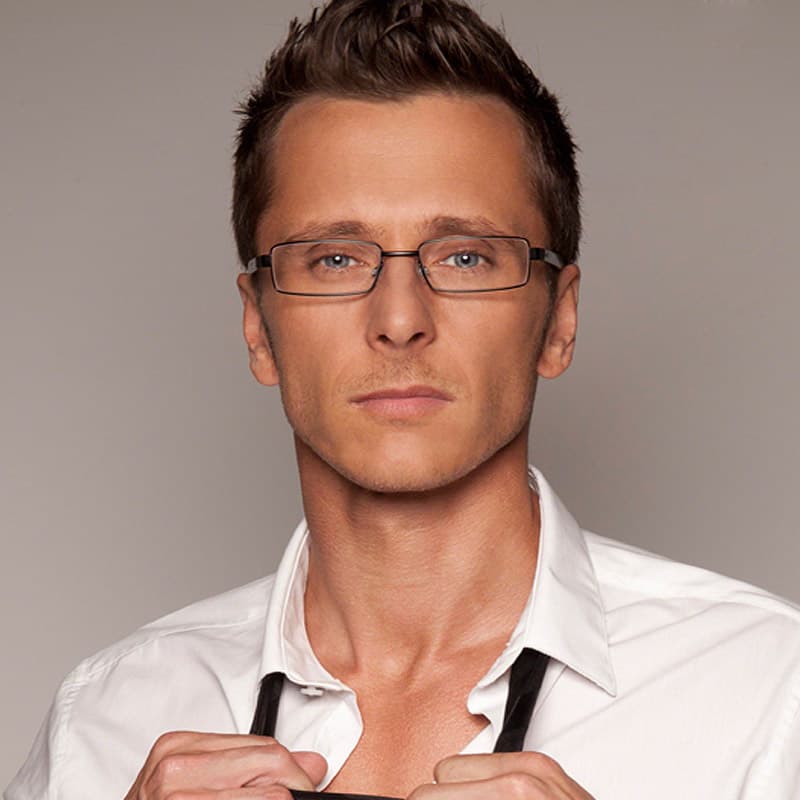 About Ritchie Neville
In 1997 when, at the tender age of 17, he along with four other young talents, J Brown, Abs Breen, Scott Robinson, and Sean Conlon became the tour de force that was known as '5IVE.'
With their hard-edged mix of funk, rock, rap, and hooky vocals it wasn't long before they exploded onto the world music scene. The first album was number one just about everywhere it was released and the band found themselves in hot demand all over the world, being one of the only bands ever to break the whole world in one go, including their first single in the States 'When the lights go out' staying in the top ten billboard chart for over 25 weeks and their first album reaching platinum status.
There wasn't a place you could go to the world where Ritchie and the boys couldn't be heard or seen. The second album 'Invincible' kept up the uncontrollable momentum and proved that the boys could keep coming up with the hits including their mega feel-good hit 'Keep on moving' steamrolling them to the top again and also making them the all-guy group that it was cool to like.
With Ritchie singing lead the boys teamed up with rock legends Queen to open 'The Brits' with a stomping performance that sent shock waves through the music industry, this was not your average pop band. Subsequently, the two bands took 'We will rock you' to number one for the first time ever. In their Five years together the boys clocked up record sales of around 40 million, had two sell-out world tours and four number one albums, performed at Rock in Rio to over 250,000 people, and their last single 'Lets Dance' from the Album 'Kingsize' spent weeks at number one.
Ritchie has written songs and recorded with some of the biggest and most successful songwriters and producers of today, including Grammy award-winning Stargate – Beyonce Knowles, Ne-Yo, Lionel Richie. Max Martin who wrote Britney's 'Hit me, baby, one more time,' and Kelly Clarksons 'Since you been gone.' Denniz Pop – Ace of Base, Backstreet Boys. Anders Bagge – Celine Dion, Madonna. Cutfather and Joe – Kylie Minogue, Christina Aguilera. Eliot Kennedy – Bryan Adams, Spice Girls, Delta Goodrem. And Biff Stannard – Kylie Minogue and the Spice Girls.
Ritchie is also no stranger to TV presenting, he has presented 'The Smash Hits Poll Winners Party,' 'The Pepsi Pop Awards' in Holland and he also presented SM: TV and CDUK on ITV three times with Cat Dealey and Ant and Dec.
To the delight of 5ivers (their fans!) all over the world, Ritchie and his band reformed in 2013 for ITV2's Big Reunion show.  Following the series, 5ive embarked on their first world tour in nearly a decade, which sold out within hours of going on sale.  On the back of that tour's success, 5IVE went back on tour again in 2015.
As well as having an incredible music past, Ritchie has appeared on various TV shows as both presenter and contestant over the years and he wowed the British public with his winter sports prowess on Channel 4's debut series of The Jump 2014. Ritchie was also part of ITVBe's launch TV series 7 Day's With, which followed celebrity couples around for 7 days.
By far the most stand-out part of Ritchie's life to date is the birth of Ella Rose, his daughter. Following the birth, he was invited to become a celebrity blogger on 'Dad's Network' and a guest blogger on Baby Centre giving all his regular updates from being a new father to turning chef and cooking up healthy meals for his new arrival.
Music, TV presenting, winter sports are his renowned talents and he can add acting to that list. Whilst living in Australia, Ritchie studied drama at Sydney's prestigious NIDA under the tuition of RADA's Dee Cannon, which led to his first acting role in The Last Detective.  Easter 2015 Ritchie took part in his first panto production of Beauty and The Beast at the Liverpool Epstein Theatre.