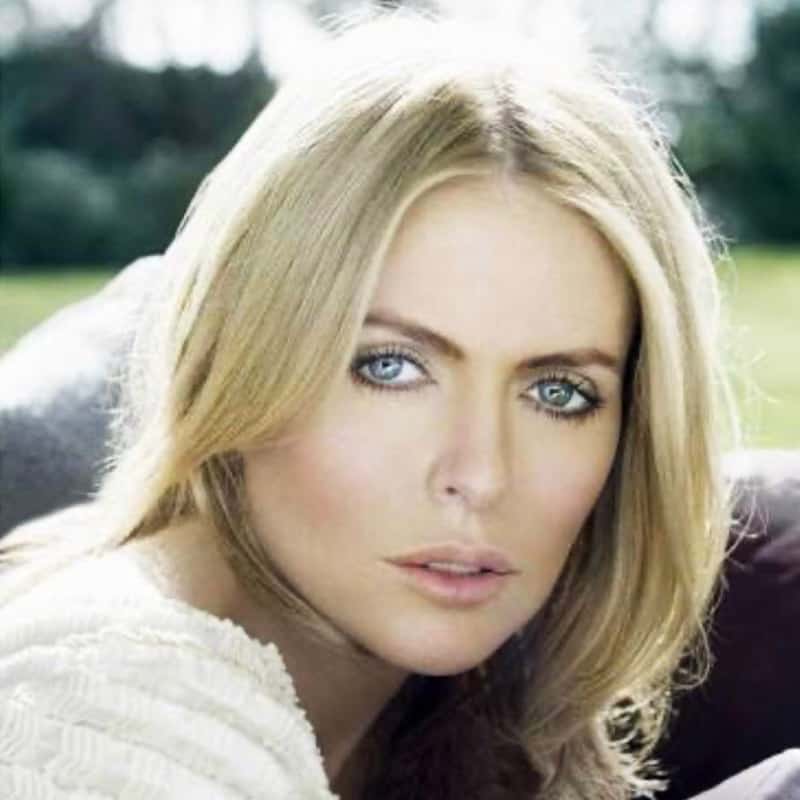 Early Life
Born on 4th March 1968 to Margaret Rose Doohan and James Henry Kensit in Hounslow, London, Patricia Jude Frances Kensit is a former child star, singer, model, and English actress. After attaining her education at Newland House School and St. Catherine's School, Patsy attended Corona Theatre School to prepare for her extensive career in Hollywood.
Career
Patsy Kensit actress found fame at a young age, as she was a part of the 1974 movie adaptation of F. Scott Fitzgerald's The Great Gatsby. Playing legendary actress Mia Farrow's daughter in the movie, she found her ticket to Hollywood. Years after, Patsy Kensit also played Mia Farrow in her biopic, Love And Betrayal.
Patsy was also a part of the pop band Eighth Wonder and is known for her success in the television world too. Patsy portrayed Sadie King in the television series Emmerdale Farm, for which she won the UK actress of the year. In her career, as a singer, she was also signed by Sony Records.
Her Song, "Cross My Heart" topped the UK singles chart. Many of her songs are still quite popular. Patsy is also a motivational speaker and has been a source of inspiration for many. Still slaying with her style and talent at 53, she is often seen socializing and attending prominent events.
Personal Life
The actress has married 4 times, her first marriage was with the Big Audio Dynamite band member Dan Donovan. Post her divorce she married singer Jim Kerr and had her first son James in 1993.
In 1997, Actress Patsy Kensit got married for the third time to singer and songwriter Liam Gallagher and had her second son Lennon. She also dated DJ Jeremy Healy, but they split up in 2008. The couple reconciled and got married in 2009, but things didn't work out and they ended their marriage in 2010.
A Roman Catholic by faith, the actress identifies as à la carte and has had both her sons baptized. She was very close to her mother, who unfortunately passed away due to breast cancer in 1993. Patsy calls both her mother-in-law Irene (Jim Kerr's mum) and Peggy (Liam Gallagher's mum), her role models, just like her mother has always been for her.
In her memoir Absolute Beginners released in 2013, Patsy has chronicled her early life – from her father's prison time to her mother's chronic condition. She has opened up about how she coped with her struggles while entering the glamorous world of show biz. She currently lives in London with her two sons, James and Lennon, who she believes is her greatest achievements.
Book a Live Performance
As an artist, Patsy Kensit is incredible and she believes that work ethics are crucial for success in the show biz. Apart from being highly professional, she also has a humanitarian side that makes her an amazing person. She recently represented 'Future Dreams,' a charity that supports women who are battling breast cancer.
If you wish to book Patsy Kensit for your event, then you are certainly making a great choice. The actress is known for making numerous public appearances and is also a great motivational speaker. Patsy also participated in BBC's Strictly Come Dancing, and she will keep your guests engaged and entertained throughout your event.
You can book Actress Patsy Kensit for a TV show. The actress appeared in the 15th edition of Celebrity Big Brother in 2015. The multitalented Hollywood diva exudes confidence and is loved by everyone. Her talent and professionalism make her one of the most sought-after celebrities in the UK. So, inviting her to an event or booking her for a show would be a great decision.