About Patsy Kensit
She then starred in The Great Gatsby alongside Robert Redford and Mia Farrow, whom she would go on to portray in a biopic in 1995. Other early screen credits include the fantasy film The Blue Bird, with Elizabeth Taylor and Jane Fonda, and the wartime romantic film Hanover Street, alongside Harrison Ford.
She continued her acting work as a teenager, appearing in the BBC's Richard III in the role of Margaret Plantagenet and starring as the lead in the children's television series Luna.
Patsy achieved worldwide recognition as Crepe Suzette in the 1986 rock musical film Absolute Beginners, directed by Julian Temple, which became a cult classic. She went on to star in Lethal Weapon 2 opposite Mel Gibson in 1989. In 1991, her electrifying starring performance in Don Boyd's British-American drama film Twenty-One received rave reviews from the UK and international press and led to a nomination for best actress at the Independent Spirit Awards.
Alongside her screen career, Patsy has achieved fame and chart success as the lead singer of the band Eighth Wonder. Their 1988 single 'I'm Not the Only One', which was produced by the Pet Shop Boys, reached Number 7 in the UK charts and was a top ten single across Europe. They followed up their success with the single 'Cross My Heart'.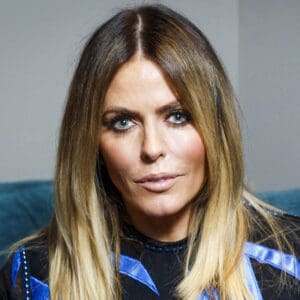 Patsy has long been a star of the small screen. Her early television roles include a turn as Eppy in the acclaimed 1988 BBC adaptation of Silas Marner opposite Ben Kingsley. Her television credits include the comedy Arms and the Man, alongside Helena Bonham Carter, the 1991 adaptation of Adam Bede with Iain Glenn, and Angels & Insects in 1995 with Kristin Scott Thomas and Mark Rylance. Her American television credits include Fox's Love and Betrayal: The Mia Farrow Story and CBS's Last Don II.
Patsy has worked with director Alison Anders on two films, appearing in the Martin Scorsese-produced 1996 drama Grace of My Heart, starring opposite Illeana Douglas and Bridget Fonda, and the critically acclaimed Things Behind the Sun in 2001. In 2003, Patsy filmed the comedy Who's Your Daddy and the thriller Shelter Island. In the same year, she starred in the successful West End production, See You Next Tuesday, opposite Nigel Havers.
Between 2004 and 2006, Patsy became a household favorite as Sadie King in ITV's primetime soap Emmerdale, for which she garnered a National Television Award nomination. She went on to play Faye Byrne in the BBC One's long-running Holby City from 2007 until 2010.
Patsy was a popular contestant on the BBC's hit show Strictly Come Dancing in 2010 and took part in the fifteenth series of Celebrity Big Brother in 2015. She has also shared her passion for beauty and style as a columnist for Best magazine since 2013.
In 2013, Patsy released her autobiography, Absolute Beginners, which chronicles her life from the early days of coping with her father's criminal past and her mother's illness, to the highlights of her glittering screen career, and most recently to her life as a mother.
Patsy lives in London with her two sons, James and Lennon, whom she credits as being her greatest achievements.