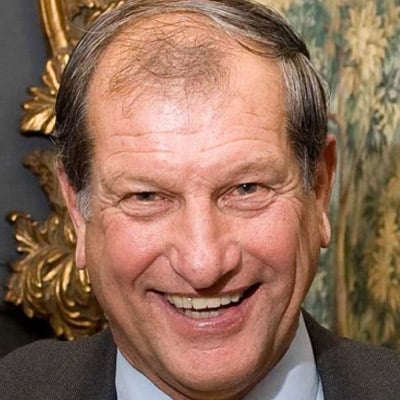 About Bob Champion
When Bob was 15 he rode his first point-to-point winner when went into National Hunt racing with Toby Balding at Weyhill, eventually riding for many top trainers including Josh Gifford. Bob's racing career took him to America where he rode several winners. In 1979 he was diagnosed with cancer and was given six months to live. After several months of chemotherapy, he returned to race riding, coming back with several winners both in England and America.
In 1981 Bob won the Grand National on Aldaniti, trained by Josh Gifford, and finally retired from racing in 1983 having won some 500 races. In 1983 Bob received the MBE and also formed the Bob Champion Cancer Trust which, to date, has raised over six and a half million pounds towards cancer research. Bob had his life story portrayed in the book 'Champion's Story' which was made into a feature film starring John Hurt.
In August 1996 Bob undertook 'Ride for Life' which was a ride on several horses from Hollyrood Palace in Edinburgh to Buckingham Palace, London where he was greeted by Her Majesty The Queen. This was to raise a million pounds towards a new research unit at the Royal Marsden Hospital. This sum has now been achieved and The Institute of Cancer has also donated a further million pounds towards this project. The new Research Unit opened in September 2000.
Bob retired from training racehorses in 1999 having achieved many winners. In April 2000 Bob commenced a pilot scheme with the Northern Racing College to encourage school leavers to have a career as stable staff and apprentice jockeys.
May 2000 Bob had the honor of speaking at the Oxford Union.