The Tongue Twisting Name Won't Stop Them
The group – now saddled with the tongue-twisting name
Cheryl, Mike, Jay, Formerly of Bucks Fizz, with special guest Bobby McVay are back touring and definitely worth going to see if you are able to.
Their's is an amazing story and one full of hope….
Formed specifically to perform at the 1981 Eurovision Song Contest, which they won with Making Your Mind Up, Bucks Fizz were named after band creator Nicola Martin's favourite drink. Unusually for a Eurovision act, they went on to be one of the bestselling pop groups of the '80s, with the help of writer and producer Andy Hill's memorable songs such as My Camera Never Lies and The Land Of Make Believe. They racked up three No. 1 hits and 11 Top 20 singles, with worldwide record sales exceeding 15 million. In 1984, the band survived a devastating and near-fatal coach crash after a sell-out concert in Newcastle, which left Cheryl Baker with three broken vertebrae and Mike Nolan with serious head injuries and in a coma for days. He still suffers after-effects of that fateful night to this day, and the charity Headfirst was set up by Baker and Nolan to help crash victims with head injuries.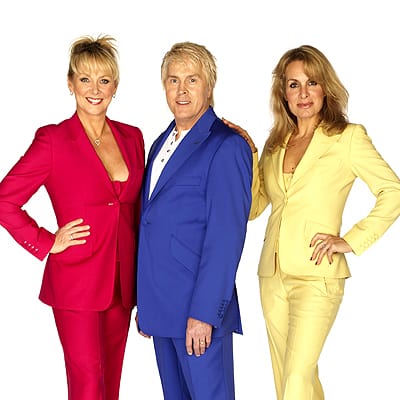 There have been several very public battles over the group name with original member Bobby G, who has continued to perform as Bucks Fizz with his wife Heidi, who legally owns the Bucks Fizz title, not to mention legal tussles with David Van Day of Dollar, who wanted to use it, even though he was not an original member.
The band has remained popular on the '80s nostalgia circuit, with a variety of line-ups, but something changed last year with the addition of Bobby McVay, who performed and came sixth in Eurovision 1984 with UK entry Sweet Dreams. He joined original members Cheryl, Mike and Jay, and the old energy is back, as they perform some of the '80s' best-loved pop songs.
Tickets for the Customs House show, priced £22, are still available HERE. Other dates of the tour can be seen by going to http://www.formerlyofbucksfizz.com/