REVIEW: Joseph And The Amazing Technicolor Dreamcoat, New Victoria Theater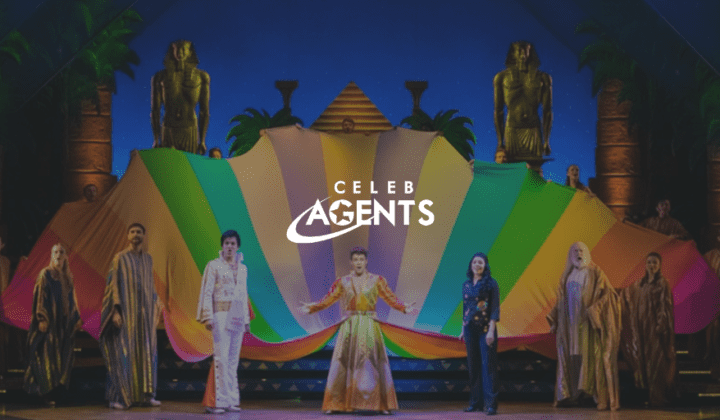 Way, way, back in March 1968, the world received its first glimpse of Joseph and his Amazing Technicolor Dreamcoat as a 20 minute pop cantata performed by pupils at Colet Court School. The show written by the budding team of Tim Rice and Andrew Lloyd Webber, was a retelling of the Bible story from Genesis and in various incarnations over the years has delighted audiences ever since.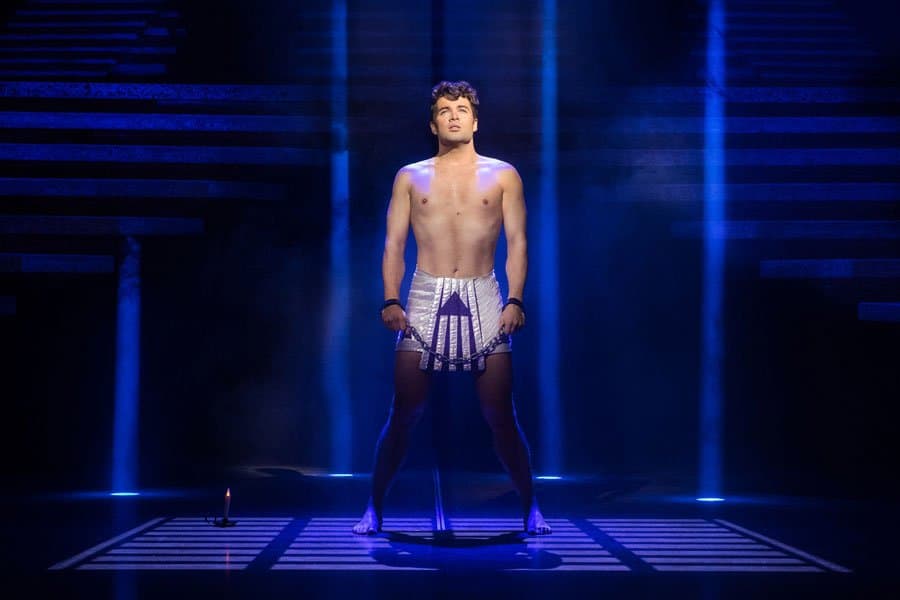 Perhaps, more than any individual, producer Bill Kenwright has ensured that the tale of Joseph has been seen by millions of people around the world. My first encounter with the Kenwright Joseph was when Daryl Cotton doned the tech  Dreamcoat in Sydney in the early eighties. Now, it's X Factor's Joe McElderry's turn and he's certainly taking no prisoners with his take on Jabob's favourite son.
The real magic behind Joseph lies in Lloyd Webber's diverse musical palette and Tim Rice's fabulously accessible lyrics.  Joseph still seems as fresh and new today as it must have seemed all those years ago.
There have been productions that are all high tech and frankly they tend to leave me cold. Kenwright's Joseph is far more warm and friendly. Loaded with humour, and great visual gags, it keeps an audience's attention from start to finish.
McElderry's Joseph is extremely likeable and he quite literally blows the roof off the theatre vocally. It's a performance that is unequalled by any of the many Joseph's I've ever seen. You will be hard pressed to ever hear a better Joseph anywhere!
Trina Hill takes the Narrator's role firmly in her stride. Matching McElderry's vocal dynamism Hill's range is impressive and certainly made the audience sit up and take notice.
Joseph's brothers are an eclectic lot. Ben James-Ellis, Joseph Peacock, Sallie-Beth Lawless, Ben Beechey, Richard J Hunt, Craig Nash, Rob Wilshaw, Michael Lapham, Matt Jolly, Will Breckin, Tatenda Madamombe and Adam Strong are about as mismatched a bunch of brothers as you could possibly ask for but so are many real life families. These guys really show just how good an ensemble can be. They each shine in certain moments of the show but as a group they are just sensational.
Ben James-Ellis also plays Pharoah, channelling Elvis to perfection. Whilst Henry Metcalfe' s Jacob and Potiphar certainly had the humour and sensibility to carry off two minor yet important parts of Joseph's story.
Musical Director Danny Belton's band gives the score a majestic sound indeed, but someone somewhere decided that slowing the show down a bit might possibly make it a more substantial evening in the theatre and I'm not sure that I agree. Pace with Joseph is important and a few times during the night the show did drag a bit. The recent addition of an extra song for Pharaoh not plot related or with any real purpose whilst delivered superbly seemed to just be questionable padding.
That said, the standing ovation for the show speaks for itself and the range of ages standing I believe shows that Joseph is not only finding new fans but bringing back past fans.
Go, Go, Jo! Hope to see you again soon!
Credits: by Douglas Mayo on 14th September 2017 in Reviews, Touring