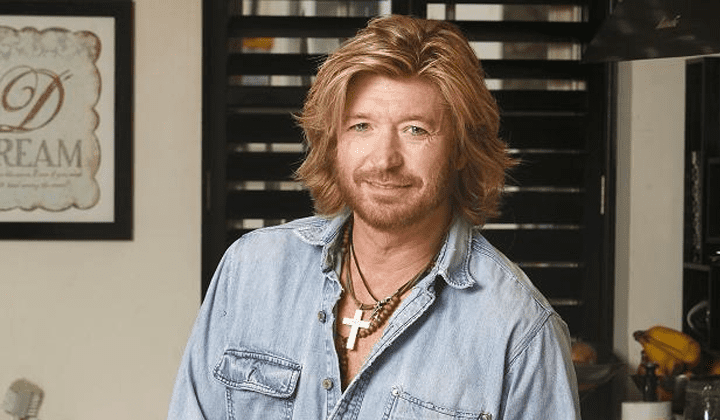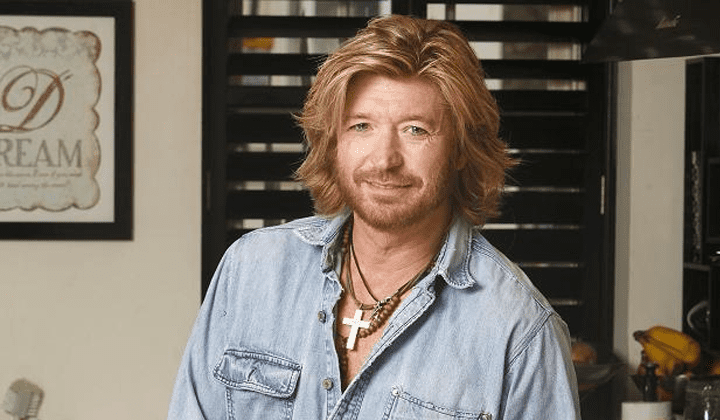 Hairstylist and London resident Nicky Clarke on how he went from sweeping salon floors to cutting Bowie's hair
He might have started by sweeping up the hair that other people had cut, but Nicky Clarke has gone on to become one of the hairdressing industry's biggest success stories. Now based in St John's Wood, he oversees a business empire that includes everything from shampoo and straighteners to salons.
"What I do is so diverse and I don't want to be pigeonholed. I want to be at the salon and styling hair too so I'm trying to juggle all of it," Clarke begins enthusiastically when we talk on the phone from his second home in Spain, where he likes to escape, or at least try to, for the whole of August. "I still feel guilty enough that I answer the phone and read my emails," he confesses.
The 1970s were a springboard for Clarke. "When I started in 1974 there were films like Shampoo with Warren Beatty, and looks at that time were more flamboyant. We were just coming through '72 and '73 which was all about glam rock, so I suppose there was more of an interest in hairdressing at that time," he says, reminiscing.
With his interest piqued, Clarke followed the advice of a friend who suggested he find a top salon in which to get a foot in the door, and he did just that. Still, a teenager, Clarke worked under leading hairdresser Leonard Lewis, who styled famous faces such as Twiggy and Grace Kelly. He adds: "There were people like Trevor Sorbie who was Vidal Sassoon-trained – he was a sort of godfather of modern hairdressing – and then there were others like myself, John Frieda and Daniel Galvin who came out of Leonard's stables."
"When I started in 1974 there were films like Shampoo with Warren Beatty, and looks at that time were more flamboyant."
His route to the top involved long hours styling test shots and fashion shoots, but it brought him into contact with some of the industry's top magazines and photographers. It's a work ethic that he still champions today. "The idea that people automatically go to university is being questioned, not least because of student loans," he goes on.
"Sometimes employing school leavers works because you can mold them, and I think vocational subjects are becoming much more popular. However we've got a generation that thinks they'd like to start at the bottom, and it's probably not the case. They don't necessarily know about paying their dues."
Nobody can accuse Clarke of not paying his. He tries to convince me that heading to the gym first thing in the morning counts as downtime. "It's been a big turnaround for me – I was never an early bird and now I get that smug feeling. Even in the winter when it's completely dark I go for a walk or a run in Regent's Park and it's eerily nice."
Clearly, not a man of leisure, Clarke is keen to emphasize he is more than just a name, with the luxuriant locks to match. "People often ask if I still go into the salon or do shoots, and to me, that feels strange because I'm still working every day: training or making appearances. When you become a brand, suddenly people's perception of you changes, but I don't feel that I do any less than a full week," he says.
Clarke has been recognized for his achievements and received an OBE in 2007, but for him, it's just one of many career highlights. "Each of the decades has brought the really good stuff," he says. As for whose hair has been his favorite to cut, it's a tough call. "Pop stars like David Bowie and Bryan Ferry: were known for their hair and I was a fan of them as a teenager, so styling them meant a lot to me. Although with Bowie it's not really a question of what you did to his hair, it's about the fact that he was such a god," he enthuses. 
"With Bowie, it's not really a question of what you did to his hair, it's about the fact that he was such a god"
He attributes some of the other hairstyles he created, for the likes of broadcasters Anthea Turner and Selina Scott, as being even bigger for his career. "We also made the Duchess of York's hair more stylish back in the early '90s, and it had a big impact because people perceived her differently." 
I ask Clarke how he would define an iconic look. "It's usually that the look can be replicated across people of different ages; people can have their version of it. And it's usually on a blonde, as much as people maybe don't want to hear it," he explains, adding that the power of the iconic cut has waned. "We live in a world where there is so much media attention. Change is constant and that doesn't allow people to get their heads around a particular look. We also have the means to really play out different roles now; we can go from long to short and from short to long."
As for his own hair, Clarke claims his trademark tresses are surprisingly low maintenance. "I get out of the shower and walk out of the house with it wet. But I make sure I wash it properly." And this is golden rule number one. "If it's not washed properly then it's always only half-good hair," he says. 
While on the subject of haircare 101, Clarke dispels the myth that blow-drying your hair is bad for it. "If you look at a piece of hair under the microscope, you've got cuticles that are all pushed up. Just a few strokes of a natural bristle brush while blow-drying will close them down, and it creates a shine. It's not even about the look, it's just better for your hair."
After more than 40 years in the business, Clarke is overdue for some time off. "I still really want to take a month or two and just hang out in America: stay in motels, travel around, go to the southern states. There's a program called American Pickers about these guys that have an antique shop in America and they travel around collecting old Americana. I love 20th-century American culture and old cars, so I'll probably end up in Nashville or something."
It sounds like he could pull it off if he can ever find time to make a bucket list.
MELISSA EMERSON
31 AUGUST 2016
WELLBEING / BEAUTY