Love Island star Olivia Buckland's ten minute hair curling hack is pretty genius!
Love Island's Olivia Buckland is as famous for her beach babe-inspired locks as she is her ability to pull off virtually any lipstick shade imaginable – and she has just taken to Instagram to share her genius trick to perfect waves every time.
The best part? It'll only take you ten minutes! Put down the tongs, girls.
https://www.instagram.com/p/BKEWBhNhlZ1/
On Sunday (11 September), Olivia – who spent the weekend with beau Alex Bowen and his parents– served up yet another helping of #BucksBeauty – and we really took note, because with this week set to be a scorcher, quick fixes are all we're interested in!
Olivia has already shared her seriously clever nail painting, brow-perfecting and lip-enhancing hacks, and the weekend saw her turn her attention to all things hair.
Beachy waves, to be exact, and Olivia actually has a genius way of creating them in next to no time. Perfect if you prefer sleeping in rather than grappling with heated hair tools in the AM – basically all of us, then!
With her honey-hued locks in plaits, Olivia told us exactly how she achieves the mussed up waves that are pretty much the envy of ALL Love Island fans and beauty obsessives.
"This is so simple and so effective," Liv said as she shook around her plaits. "Sometimes when you curl your hair it can take ages so here's a quick fix for wavy, beach hair."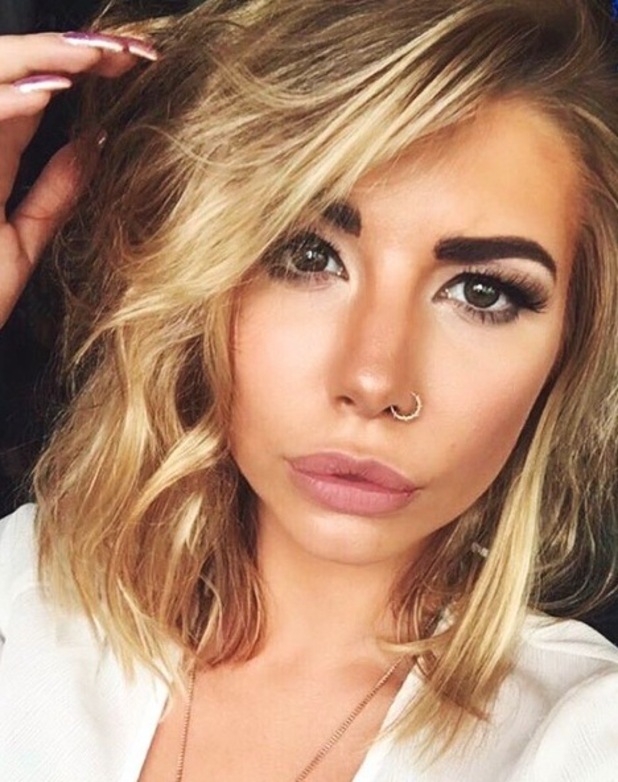 "I put my hair plaits [if you have thick hair, a number of little ones works best] and take some straighteners," she said as she showed off her shiny new pair.
"I love Bombay Hair and I always use these," Olivia said as she pointed to the straighteners that have TOWIE's Lydia Bright and a whole hoard of other ultra-glam reality stars totally hooked. "They're gold ceramic so they look sick!"
"Take the straightener and just clap down at the top of the plait for a few seconds," Olivia said, "then just make your way down."
Simple, right? Right! And when Olivia took her plaits out, we realised why she rarely shells out on an eye-wateringly expensive glam-squad before a night out.
"Now I'm going to take my plaits out and stick a bit of hairspray in," Olivia said as she unveiled her fabulously wavy locks. "It's given me a cute beachy wave that's so quick."
We love it, and it looks like Olivia's Insta-followers are sold, too.
"I tried this today.. I did 6 plaits (3 each side) my hair looked wicked! Such a good idea," commented one of Olivia's Insta-followers, while another said, "Looks sick!"
For More Information & Bookings: sue@celebagents.co.uk
Olivia Buckland's CelebAgents Profile – https://celebagents.co.uk/clients/olivia-buckland/