ITV's The Chase hunts for brainbox British families to face Chasers
ITV's The Chase hunts for brainbox British families to face Chasers
The show is looking for clever families to go up against their quiz experts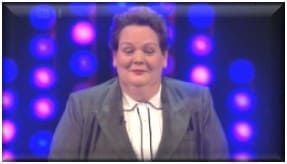 The popular ITV show hosted by Bradley Walsh is on the hunt for serious talent to take on the chasers Shaun Wallace, Anne Hegerty, Mark Labbett, Paul Sinha, and Jenny Ryan.
And the new format which is set to appear on television later this year could boost your family's fortune.
Contestants in family groups will go up against the "chaser" who will do everything within their brain power to prevent them from winning a cash prize.
The producers say: "We're looking for families for a brand new series of The Chase Family Edition!
"Has your family got what it takes to beat the Chaser?
"Is Aunt Sue smarter than Frosty Knickers Anne?
"Is Dad man enough to bring down The Dark Destroyer Shaun?
Producers are spicing up the format of the exciting show which is loved by millions.
And they want families with members aged 16 or over, from all over the country, to get on board in the exciting new development.