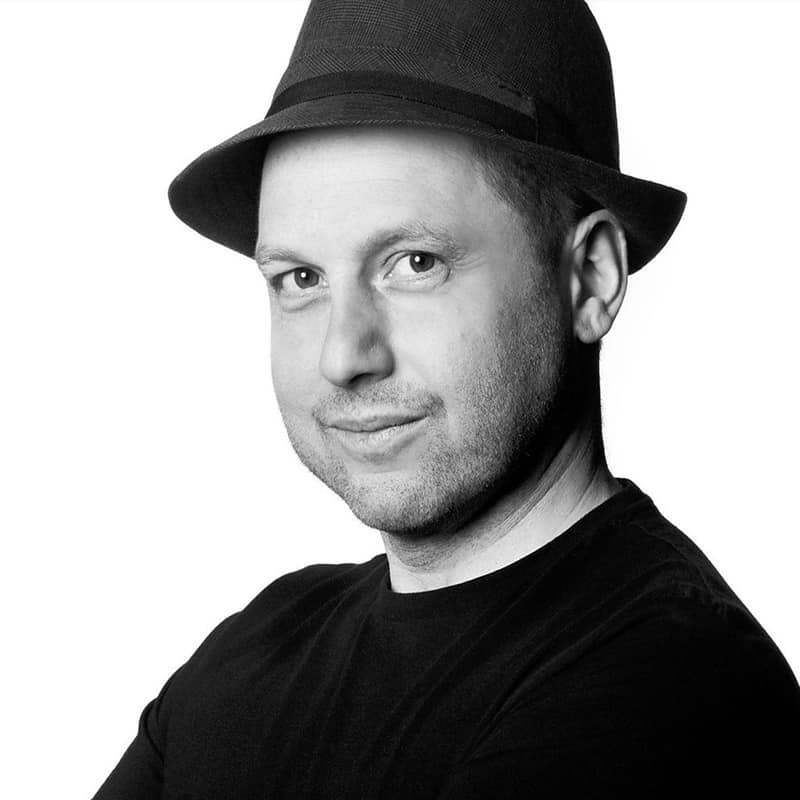 About Bennett Arron
Bennett presented the TV documentary The Kosher Comedian for BBC Wales in which he traced his family roots from Lithuania to South Wales. (He wanted to call it Jew Do You think You Are? but no one would let him…) In the documentary, Bennett found out the reason for the decline of Jews in Wales and discovered that every Saturday a young Anthony Hopkins used to light the fire for his grandparents.
Bennett presented and directed the Channel 4 documentary How To Steal an Identity. The program was chosen as 'Pick of the Day' in The Guardian and The Telegraph and described as "Fascinating and Disturbing" by the TV Times.
In the documentary, Bennett, rather foolishly, stole the identity of the Home Secretary. Bennett was BAFTA shortlisted for the programme, and arrested in a dawn raid by Scotland Yard.
The programme can be viewed here
Bennett has performed as a Comedian, Awards Host, and After-Dinner speaker at hundreds of events around the world. Being an Award-Winning Writer, Bennett is able to write bespoke material accordingly.
Previous very satisfied clients who have booked Bennett include:
The Royal Mail Group (12 separate events around the country)
Brains Brewery
Santander
Deloitte
Bristol Rovers Football Club
McAfee
Infosecurity Europe
Gartner
Thatcher's Cider
Experian
Lloyds TSB
The London Organising Committee of the Olympic and Paralympic Games
TESTIMONIALS
"It seems to me that the art of the compere is a dying art. Too many performers 'turn their hands' to it as if it were a simple matter. However, in practice, the need for sharp awareness of the potential for dead spots, to playoff situations with a constant stream of ad-libs and to control an audience without presenting 'the set' is no mean feat and one that, as a booker, I can say is in short supply. However, in Bennett Arron, we have not only a gifted comedian, but also a man who appreciates just what it takes to compere a trade awards show, such as the Fraud Awards, and have the audience loving every single minute. Outstanding!"
"The funniest after-dinner speaker we have ever had".
IA Practitioners' Conference
"Excellent".
Gartner Annual Event, London
"Entertaining, engaging and funny"
AusCERT Conference, Australia
"Fantastic"
LOCOG
"Very engaging and entertaining"
Experian
"Everybody loved you and wanted to see more of you"
McAfee International Ltd
SCRIPT WRITING
"We have used Bennett as a script consultant many times"  Elaine Cameron, Producer of Sherlock
As well as having over 30 sitcom episodes and a movie produced on television, and written for a number of BAFTA-winning programs, Bennett also regularly works as a Script Editor for several production companies.
A SAMPLE OF BENNETT'S WRITING CREDITS
SITUATION COMEDY
Genie in The House                     Writer of Twenty Episodes of the No1 Sitcom on Nickelodeon
Which is Witch                              Writer of Seven Episodes for Canal J / I Love Television
The Slammer                                  Writer of 2 Episodes for BBC 1 (BAFTA Winner)
Ed Stone is Dead                           Writer of Episode Four for Endemol
Sam's Game                                     Script Editor on all episodes for ITV
FILM
Legend of The Dragon               Writer of TV Movie for Nickelodeon
Green Park                                      Story Consultant (Winner of the London Independent Film Festival Award)
COMEDY SHOWS
Off Their Rockers                         Sketch Comedy for ITV
Go For It                                          Comedy links and monologues for ITV
Hit The Road Jack                        Comedy material for Jack Whitehall for Channel 4
Top Trumps                                    Comedy material for Lion Television
Graham Norton                             Topical material for So Television (BAFTA Winner)
Commercial Breakdown           Writer and Script Editor for Celador Productions
RISE                                                     Topical material for Princess Productions
Girl's Night In                                 Comedy links and monologues for Endemol
11 O'Clock Show                             Topical comedy material for Channel 4
No-Limit                                            Comedy material for Thames Television
Samstag Nacht                              Comedy material for Pacific Productions, Germany
TV DOCUMENTARY
How To Steal An Identity         Script and V/O Writer (BAFTA Shortlisted)
RADIO
Worries About…                       Stand-up and Sketches for Radio Wales
JEWELS                                       Stand-up and Sketches for Radio Wales (CMA Finalist)
P.C. Gone Mad                            Co-devised and written Panel Quiz Show for BBC Radio 4
Broth                                               Comedy sketch material for Radio Wales
ANIMATION
Baron Bolligrew                         Pilot for Cosgrove Hall Films (co-written)
The Gnarls                                     Series for Hahn Films (co-written)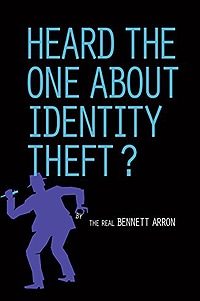 Winner of the TAPS Comedy Writer of the Year Award
Winner of the BBC Wales New Writer's Award
Finalist of the BBC Comedy Awards
Finalist of the Celtic Media Awards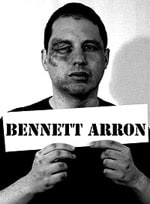 "You achieved the highest score for any speaker"  GARTNER   
"Your presentation was so funny…everybody loved you"  McAfee      
Bennett was one of the first major victims of Identity Theft in the UK. According to the Police and credit reference agencies, he owed thousands of pounds to phone companies, banks, and department stores. The only thing was, it wasn't him.
This theft resulted in Bennett becoming penniless and homeless.
Years later, Bennett wrote a comedy show about his experience. The show was critically acclaimed at the Edinburgh Festival and led to Bennett being asked to direct and present the Documentary How To Steal An Identity for Channel 4.
In the Documentary, Bennett proved, through a series of stunts, how easy the crime of ID Theft is to carry out by first stealing the identities of the general public and then, rather foolishly, stealing the identity of the Home Secretary. The Documentary was Pick of The Week in The Guardian and The Telegraph and was called 'Fascinating and Disturbing' by the TV Times. Bennett was shortlisted for a BAFTA – and arrested in a dawn raid by Scotland Yard.
As a result of Bennett's program, the UK Driving Licence Application Form had to be changed…
The programme can be viewed here. And you don't even have to put in your bank details to watch it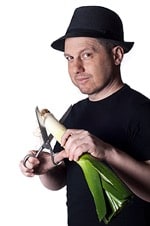 Bennett now tours the world, telling his disturbingly true yet funny account of what it's like to have your identity stolen and revealing the devastating consequences of making a documentary 'in the public interest'.
He was the Guest Speaker at the International Fraud Convention in Italy, the International Congress on Anti-Fraud and Anti-Corruption in Poland (twice), the Security Forum in South Africa and he was the opening keynote speaker at AUScert, Brisbane in front of 2000 delegates.
In addition to this, Bennett also speaks to Management and Customer Service Staff (satisfying compliance requirements) showing how the repercussions from clerical, computerised or face-to-face errors can be devastating.
All talks are followed by a Q & A session – which are always fun.