A quickie to make you smile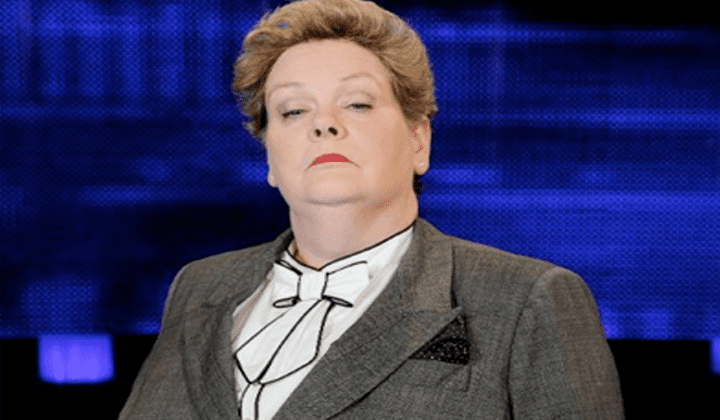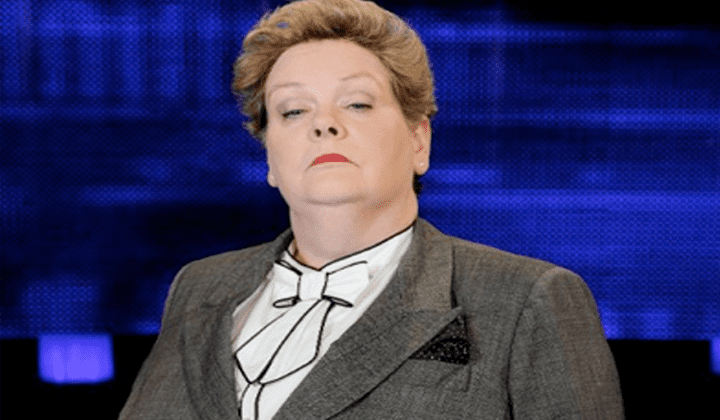 A quickie to make you smile…….
Here's a quick VT to get you smiling – as if the lovely HOT weather is not enough.
Anne Hegerty from The Chase, otherwise known as The Governess, sure knows how to satisfy herself when it comes to men.
http://video.metro.co.uk/video/met/2016/07/18/2351450417483629546/480x270_2351450417483629546.mp4
The quiz genius appeared to be boasting about how much action she was getting during last night's celebrity edition of the programme.
When Catherine Tyldesley from Coronation Street came forward to face her in a new round of questions, she explained why she was feeling so happy.
'I'm in a really good mood now that I've got Dick,' said the 58-year-old, beaming.
Hearing this, host Bradley Walsh put his head in his hand and said: 'I'm gonna have nightmares about that.'
Most viewers knew Anne was talking about another opponent, TV personality, engineer, environmentalist and moustache-wielding Dick Stawbridge.
He'd been chased out of the contest by Anne's superior knowledge in a previous round.
Ahhhh – see now it all makes sense !!