Emily Haig headlining performances to Chetwynd Deer park 'Fizz Festival'
Emily, is known for her amazing talent and is one of the favourite Anthem singers around Wembley. After performing at the FA Cup Final and British Grand Prix, she is on a high and is ready to swap Wembley for Newport.
Emily is heading to Proms and Prosecco in the park, which is being held at Chetwynd Deer Park just over the border in Shropshire. 'Soprano' is ready to perform some of her favourite musical theatre songs including, 'Somewhere Over the Rainbow' and 'I Could Have Danced all Night.
Emily, from Northampton said 'The event is about combining Music and the fun of proms by bringing it to a beautiful place like Chetwynd Park. It brings with it an extra special setting'. However, Emily said although she will be enjoying a Prosecco or two she also plans to keep up with some of her marathon training. Training for two marathons she is hoping to get a few laps in around the park.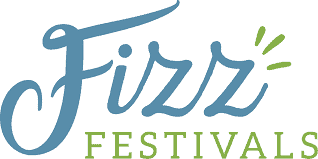 The stunning singer maybe known around the Wembley scene but she is multi-talented! Emily can tap dance and is an accomplished gymnast however she won't be doing all three at Newport.
The concert couldn't be more of a perfect combination for "bubbly" Emily who loves proms and prosecco. Although Emily has not performed at a prom or a while she can not wait to see 'the sea of heads' in the crowd.
Credit: The Sentinel
---
Proms & Prosecco In The Park
Saturday, September 9, 2017 – 2:00pm – 9:00pm
Book Online: https://www.fizzfestivals.com/our-events/2017/9/9/proms-and-prosecco-at-chetwynd-park
---
Follow Emily on Instagram:
https://www.instagram.com/emilyhsoprano/
---
For More Information & Bookings: 
sue@celebagents.co.uk