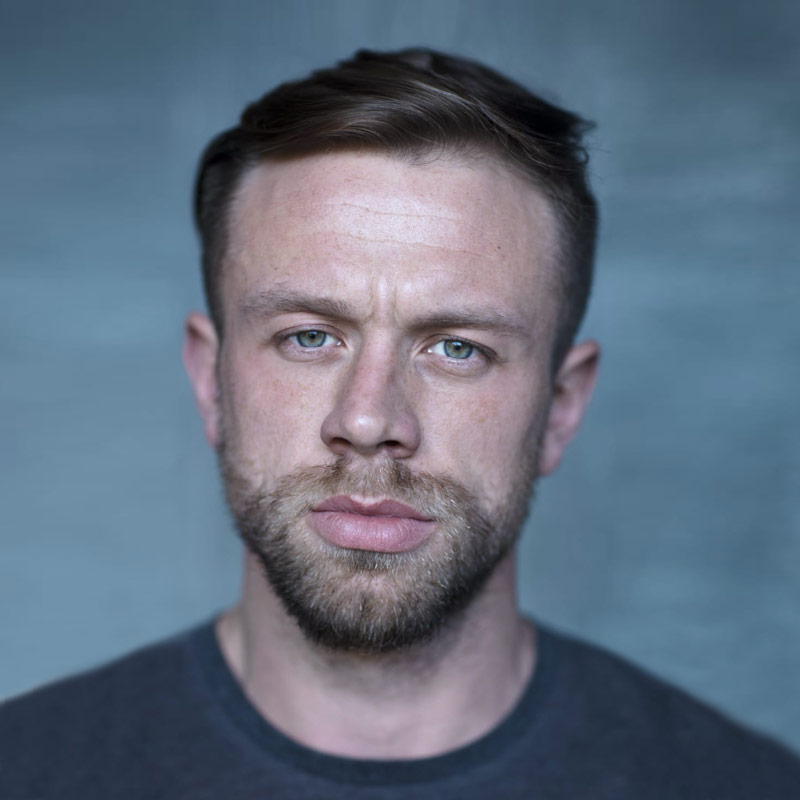 About Luke Davis
An East Londoner born and bred, Lucas Davis took the stage in his professional debut as Rory, a prisoner in 'We Used To Play Together'; a play that explores the themes of sexual/gender stereotypes, toxic masculinity, social pigeonholing, reformation, and the responsibility/burden of guilt.
Lucas has made fast ground since beginning his acting journey 3 years ago performing in nearly 20 short films, 3 professional plays, and is due to star in his first feature-length film next spring.
Standing 6 foot 5 with a deep distinctive voice, he is a huge presence on both stage and screen usually favored as an antagonist, anti-hero, or tough guy. He has played a cowboy, a hitman, an evil spirit, and a superhero among many more.
Lucas dominates with an intense and commanding style, as well as being a character actor. He boasts an array of different personas and voices which he has put to use in voice-over work such as "Shakespeare who?" on BBC radio and the mysterious menacing 'Voice' in the fringe play 'A Tale As Old As Time'.
Lucas is an accomplished martial artist with 20+ years of experience and an arsenal of dazzling 'Jean-Claude van Damme' style-kicks. Training in disciplines such as Wado-Ryu Karate, Kyokushin Karate, Kickboxing, and Brazilian Jiu-Jitsu.
Lucas captured multiple British titles throughout his martial arts career, most recently winning with an astounding 6-second head-kick KO as seen on Sky Sports.
A regular student of screen acting schools, method acting, and improv, Lucas continues to hone his craft in various institutes in London.
His most impressive performance on-screen came via 'Buckshot', a big-budget western short film in which he portrayed the main antagonist as the murderous cowboy.