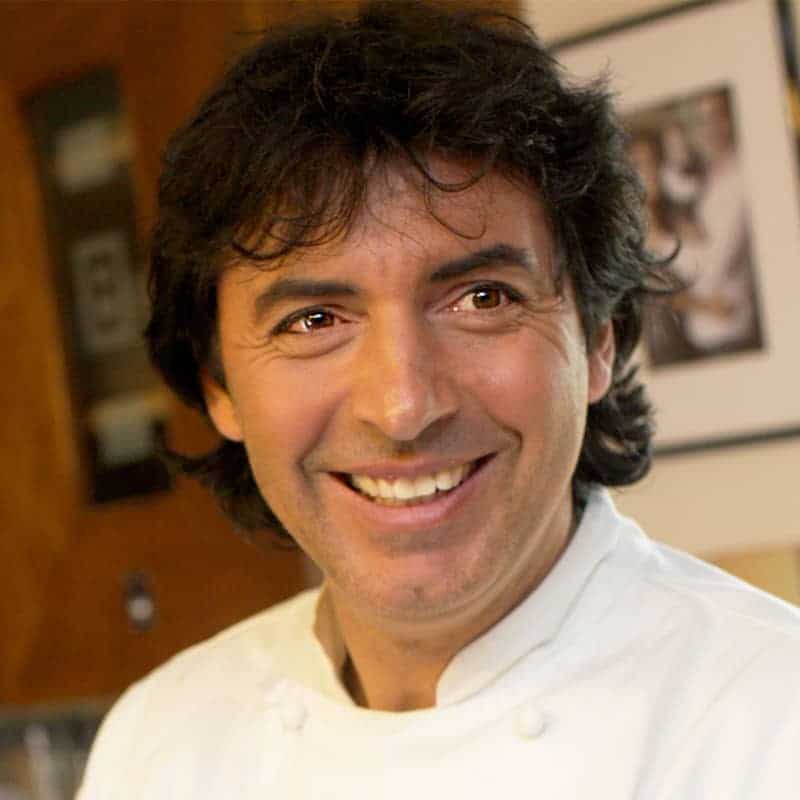 Jean-Christophe Novelli is an award winning, multi-Michelin Starred chef. He is a TV favourite and a published author.
Jean-Christophe began his career at the tender age of fourteen as a baker in his home town of Arras, Northern France before becoming Private Head Chef to Elie de Rothschild and his son Nathaniel in Paris at just 19 years of age.
When he moved to the UK in 1983 he worked in several well-known establishments including The Chewton Glen but Jean-Christophe's life changed completely in 1989 when invited by Keith Floyd to take charge of 'The Maltsters' as the Chef Patron, leading to his move to the Gordonton Mill in Hampshire where he won his first Michelin star after only one year. In 1994 Jean Christophe was offered the position of head chef at the Four Seasons Hotel in Park lane with another Michelin star immediately!
In 1996 Jean-Christophe began the foundations for mini empire of 7 establishments. Across UK, France and South Africa.   The first of which was his award winning Maison Novelli in Clerkenwell Green.  Followed shortly after by a second venture in Mayfair in which he gained another Michelin Star.
In 2005 Jean Christophe opened The Novelli Cookery School at the 14th Century Crouchmoor Farm in Hertfordshire with his wife Michelle. The Academy, once voted one of the top 25 cookery schools in the world attracting food lovers from across the globe. His passion for passing on his wealth of culinary knowledge to others is legendary and has led the cookery school to increase in popularity ever since, cookery courses, demonstrations which take him around the world and corporate entertaining.
Jean-Christophe loves to share anecdotes from his exciting career and is a great demand as a corporate host and speaker. He has catered for Heads of State, Royalty such as Princess Anne, Hollywood actors, Rock Stars and highly recognised names around the world including his mum!
A keen athlete, Jean Christophe likes to keep Fit. He is a Tri- athlete and a proud father of 4
 
In 2018 JC was delighted to announce the opening of his restaurant in the first Marriott hotel in Northern Ireland
Recently, Jean-Christophe Novelli was one of the fugitives on "Celebrity Hunted 2019" which aired on C4.  Millions watched him and fellow celebrities beat "the Hunters" and raised huge amounts for 'Stand Up To Cancer'
About Jean-Christophe Novelli