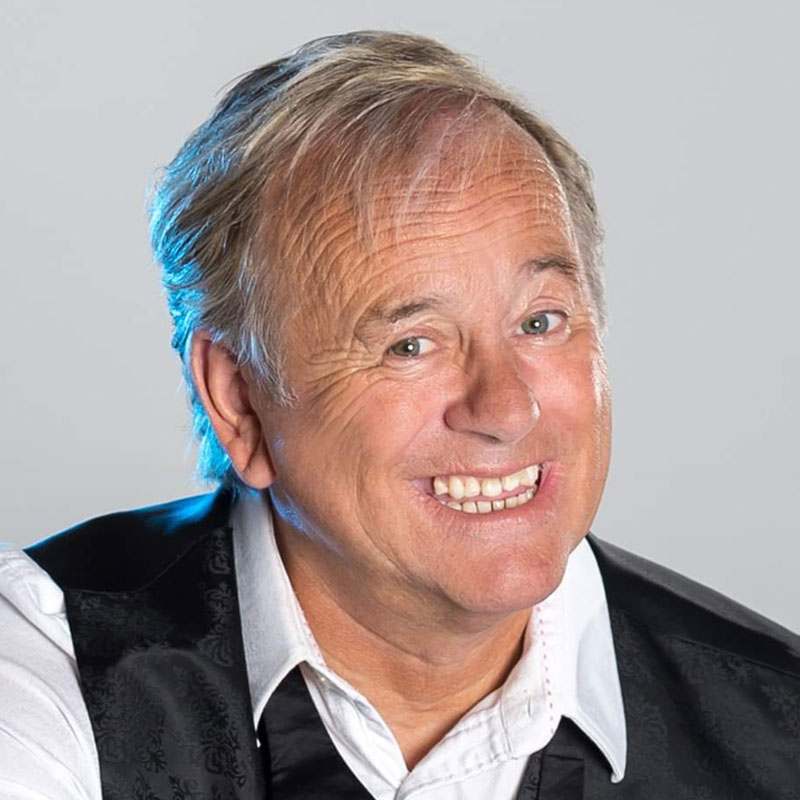 About Duncan Norvelle
There's more to Duncan Norvelle than just his instantly recognisable catch phrase (CHASE ME)…
Leicestershire born Duncan came to the public attention after appearing on Saturday Royal with Lionel Blair..the public instantly loved the young boy-next door look with a cheeky smile and innocent comedy, and was asked back for a further five weeks!!!…
After that Duncan was rarely off our TVs in the 80's&90's, on top TV shows:
Celebrity Squares, Blankety Blank. Bullseye, 321.., Bob's full house, The Des O'Connor show,  Sir Terry Wogan, THE LONDON PALLADIUM
and many more…
Duncan also worked with all the major acts too… Dame Shirley Bassey, Tommy Cooper , Frank Carson, Les Dawson, Norman Collier and also many more…
He was a regular on the cabaret circuit and theatres..Clubs, Cruise ship's, Pantomime's…
Duncan was also an accomplished Golfer and Darts player and won many tournaments for the Variety Club of Great Britain, playing in the UK and Europe raising thousands of pounds for charity.
What isn't common knowledge is that Duncan was actually the first choice to host the TV show BLIND DATE before Cilla Black and filmed the pilot, but unfortunately Duncan was considered too camp for the times.
Then in 2012 Duncan suffered a major Stroke and told he may never walk or talk again. however he fought back and is now back on stage performing and is even funnier than ever was before, with all the impressions too..
Duncan was made Ambassador for Stroke Awareness and was then Duncan was nominated by his peers to join The Grand Order of Water Rats, and was also made Patron for Homeless Worldwide..
He is Honorary Grand Jester of the Comedian's Golf Society and Duncan has received the Johnny More Award for Services to Entertainment and is only the 2nd person to receive this honour.
Duncan Norvelle is a true Inspiration…. PROVING THAT THERE IS LIFE AFTER STROKE!