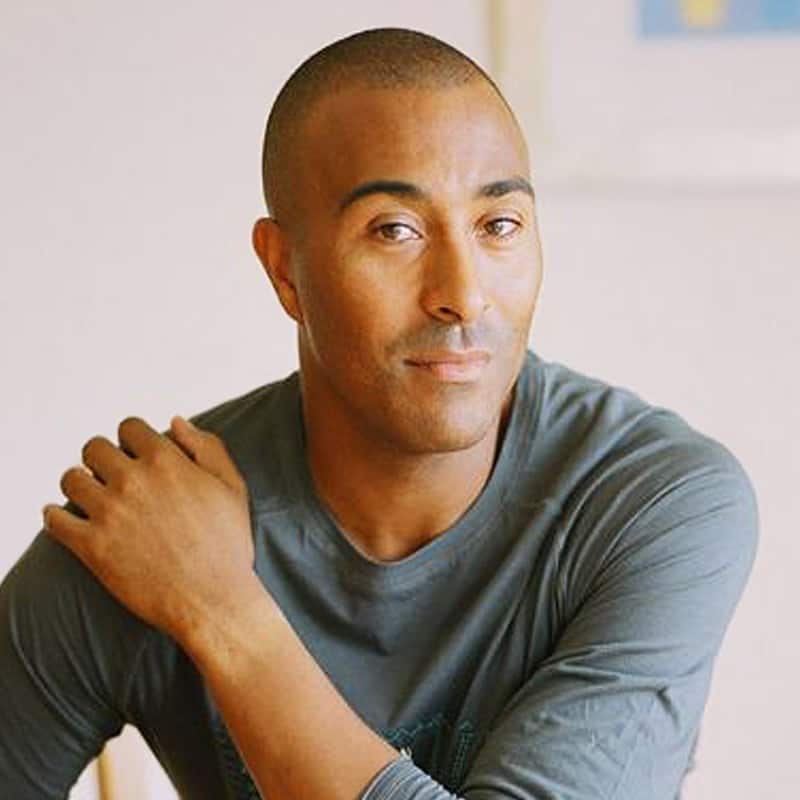 About Colin Jackson
Without a doubt, Colin Jackson is one of the greatest athletes that Great Britain has ever produced. Before retiring in 2003, Colin was an outdoor World Record holder for 13 years and still holds the World Indoor 60m title. Bursting onto the scene, setting a European junior record of 13.44 in 1986, Colin ranked in the world top 10 for 16 years, and for the last 7 of his career, he was never out of the top 3.
Colin has been an integral part of the BBC Athletics coverage since the Athens Olympics, covering every major event, including the London 2012 Olympics. Other TV highlights include co-hosting the BBC1 live morning show Sunday Life, as well as dazzling us all with his dancing skills, on Strictly Come Dancing – he was thrilled to make it, by public vote, into the final.  More recently Colin has appeared on ITV1′s Dancing on Ice Goes Gold and the BBC's 24 Hours in the Past.
2013 saw Colin launch his own mass participation event, in aid of prostate cancer, Go Dad Run, on Fathers Day. After the success of the inaugural event, 2014 saw runs take place in Cardiff, Birmingham, and London and further expansion in 2015. Colin also joined forces with Red Bull Wings for Life World Run campaign, as a Global Ambassador, and as their Race Director.
Colin's personable, yet professional approach, combined with his high profile, means that he is in constant demand from the commercial sector, and in line with his on-screen presentation, and commentary, Colin is a confident and charismatic conference/awards host, and a high-level motivational speaker.