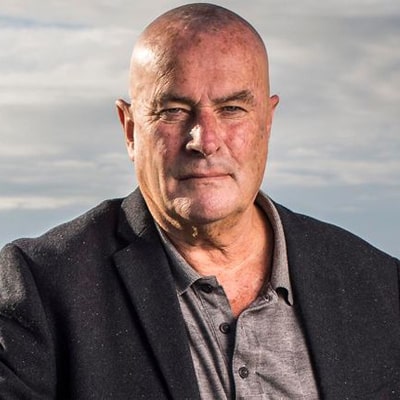 About Chris Ellison
Chris Ellison has been a familiar face on our TV screens for over 40 years. Having started in theatre, he cut his TV teeth in programs such as THE SWEENEY, DEMPSEY AND MAKEPEACE, THE PROFESSIONALS, MINDER, and many many more.
In fact, he guested in practically every mainstream TV show throughout the '70s, '80s, and '90s. In the late '80s and throughout the 90's he became a truly national figure playing the iconic FRANK BURNSIDE in THE BILL. This led to a spin-off series BURNSIDE and also a separate series ELLINGTON about a sports agent. In recent years, Chris has been busy with a stint in EASTENDERS and several Brit Gangster movies, one of which has quelled and is about to shoot a third in the series.
Chris recently appeared as the guest star on the Christmas edition of Casualty and is about to appear in a Sky movie with David Walliams, having already worked with David last year on WALLIAMS AND FRIEND. On another note, Chris is also well known as a Panto Baddie! having appeared all over the country from Abanazar to Captain Hook. He also starred recently as Magwitch in the West End production of Great Expectations.