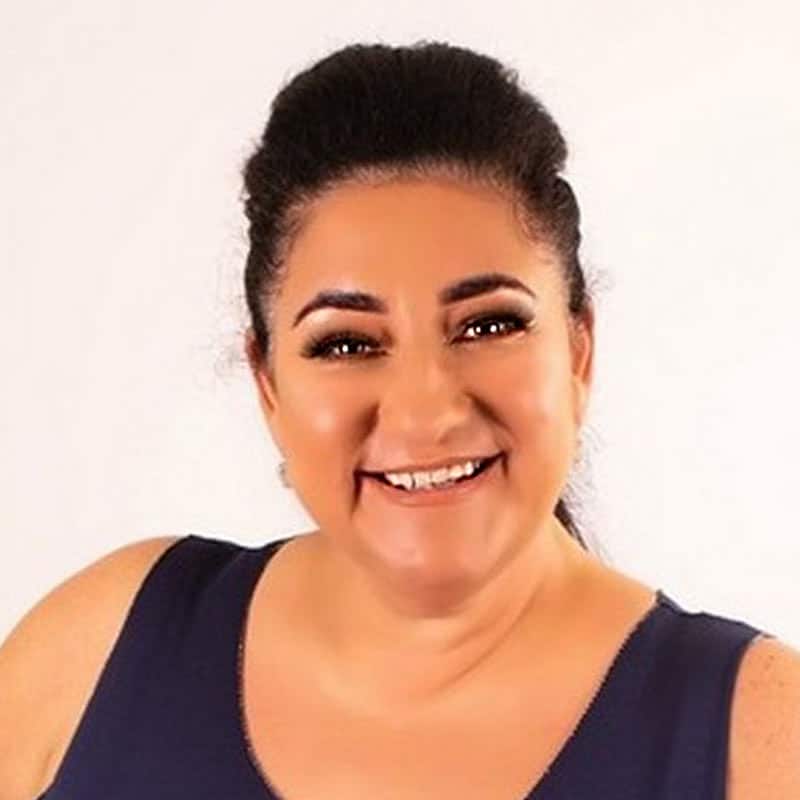 About ANTONELLA BROLLINI
Over the past 5 years the 47-year-old video creator, known as The Uncensored Reviewer, has won millions of followers on social media because of her hilariously frank, honest and sweary product reviews.
Antonella's Facebook page now has over 1.4m followers, her Instagram has 255k she's also followed on YouTube Twitter and TikTok.
The Mum of a 26-year-old daughter is from Haslingden has described herself as 'like an online Avon lady'
After launching as a reviewer in February 2017 Antonella was approached to make the BBC Three show Truth or Mare, getting to the root of pressing questions such as 'should pole dancing be an Olympic sport?' and 'can chocolate make you cleverer?'
She was then snapped up by BBC One as a reviewer for the new daytime TV show The Customer Is Always Right.
Antonella's frank approach has made her a big hit as agony aunt 'Aunty Nelly' for Chat magazine and she's a columnist for That's Life magazines in Australia and New Zealand. She also runs her own lady's boutique Ruby and Daisy in Haslingden and ships worldwide.
During 2019 Antonella was often be seen on This Morning, where she hosted her own Flowerpot Corner alongside Phil & Holly Ruth & Eamon and Ben & Rochelle. She has also appeared on channel 4's Steph's packed lunch reviewing the greatest advent beauty boxes.
Antonella also graced the stage playing the evil stepmother in the production of Cinderella and once again as the Fairy in Sleeping beauty.
Antonella has also been involved with the Frank Bruno foundation since 2018 helping to knock out stigma. Antonella Brollini – The Frank Bruno Foundation
Antonella has also been on a guest on several podcasts and radio shows and was given the chance to host Radio Lancashire alongside host Graham Liver.