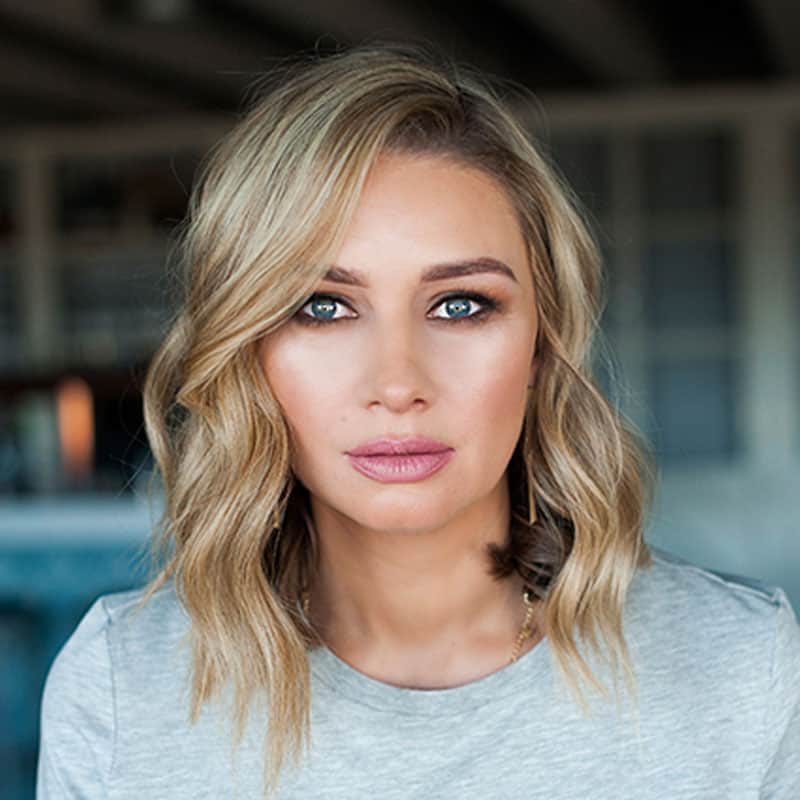 About Anna Daly
Anna began her on-screen career presenting reports for the National breakfast TV show, Ireland AM. After landing a series of exclusives for the show, interviewing the world's biggest stars and reporting from locations around the globe, Anna was keen to become anchor and pitched for a Weekend version of the hugely popular weekday show. In 2015, Anna was launched as anchor of the brand new 'Weekend AM', a new lifestyle magazine show that aired for six live hours across Saturday and Sunday mornings on Virgin Media One.  Covering everything from food and fashion to news, consumer and current affairs, both shows exceeded all ratings targets and soon Anna began anchoring Friday mornings on Ireland AM bringing her weekly presence to 12 hours of live, National TV each week. 
Anna has been lucky enough to have been granted exclusive Irish access to intimate sit-down interviews with the world's biggest names. From academy award-winning actress Kate Winslet to Will Ferrell, Helen Mirren and Colin Farrell to name but a few. Anna has talked style & business (among other things!) with Khloe Kardashian, Victoria Beckham & Jo Malone but is equally at ease with sporting greats like Rory McIlroy and Gary Lineker. She's exchanged recipes with Jamie Oliver, gone backstage to chat with rock legends Kiss and guitarist Slash and was granted an exclusive in-depth interview with U2's Adam Clayton. In 2019, Anna landed another exclusive being the only Irish TV personality to sit down for an exclusive chat with Emma Thompson. All in a day's work for Anna who'll handle whatever is thrown at her with ease and confidence regardless of how last minute it might be!
Broadcasting live in-studio (as well as a host of International destinations), Anna has honed her TV presenting skills in an environment where there's little room for error or nerves; live TV four hours daily. Anna cites astronaut Chris Hadfield and Dame Helen Mirren as her favourite guests to interview but is also quick to recognise that quite often it's the 'ordinary people' who provide the most extraordinary TV moments.
Graduating with an International Marketing degree (MII) Anna hails from Dublin and calls herself 'an accidental TV presenter'. As Marketing Manager for the TV3 network, Anna was nominated for Image Magazine Young Business Woman of the Year in 2008 before taking the plunge into an on-screen career. 
Since then Anna has bagged multiple awards for presenting and style including the People's Choice Award at the TVNow Awards and Celebrity Mum of the Year (she reminds her kids of this often!) as well as joining the esteemed judging panel for the inaugural Pride of Ireland Awards. Her interest in property 'she can't afford' has landed her a gig hosting a primetime property show called 'Dream House'. 
Style is something Anna enjoys and collaborations with premium fashion and lifestyle brands ultimately led to Anna establishing her own casual clothing brand last December 2020 called 'Little Bliss'. Littlebliss.com has thrived and Anna continues to introduce new designs of her ethical, off-duty style pieces each month building a solid fan-base and selling out of her 'hero hoodie' in a matter of hours with each restock.
Mum to 3 and wife to 1, Anna is married to Ben and they have three boys; James (9), Euan (8) and Rhys (4). Life is busy and home is noisy but Anna wouldn't have it any other way!