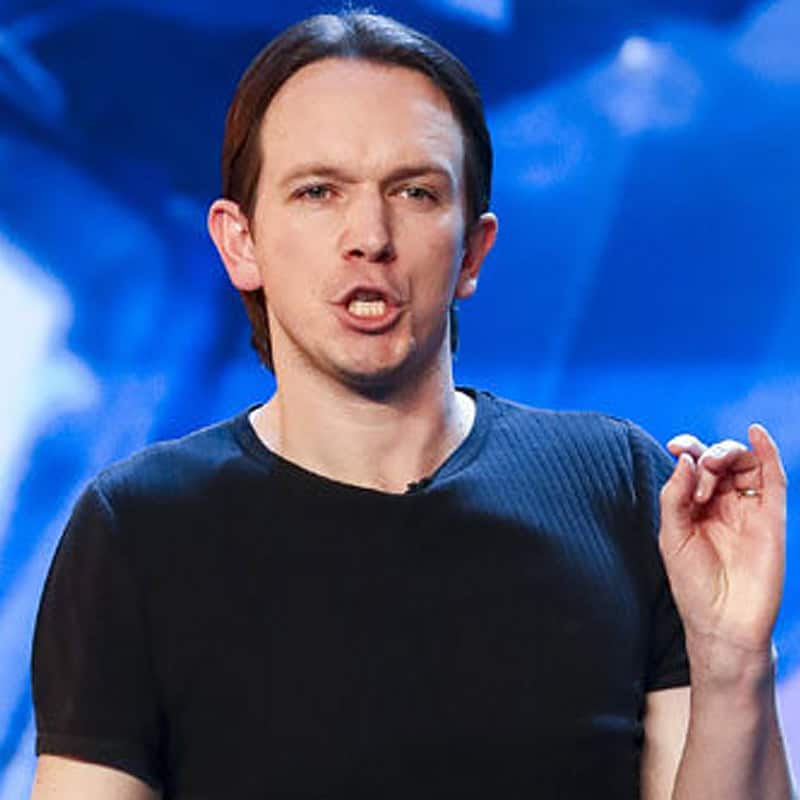 Andrew Lancaster is an exciting, new and incredibly talented Impressionist with a promising career ahead. Although only a newcomer to the public eye, Andrew has been doing impressions since the age of four! On Britain's Got Talent his impersonations of Donald Trump, David Attenborough, Nigel Farage, Russell Brand, Sean Bean and Brian Cox went down splendidly with audience and judges alike, earning him two standing-ovations and a place in the semi-finals. Simon Cowell praised Andrew's "topical and current" routine, adding, "It's always really great on these shows when you discover someone like you". Alesha Dixon continued, "What is there not to like about you? You've mastered the art of the impression. I see endless possibilities with you. I think you're brilliant as well as a really likeable guy". Amanda Holden championed how Andrew could seamlessly move from one character to the next. David Walliams remarked on how much he liked Andrew's satirical and edgy routine, that the impressions were "Fantastic" as well as Andrew being, "kinda hunky, too!".
Having been treading the boards since the age of ten, Andrew trained as an actor at the Drama Centre London. Since then has worked in all manner of productions, theatre and screen, from extensive work in comedy and Shakespeare to stage productions of Reservoir Dogs!
With a huge range of personalities in his repertoire, and the ability to take on new impersonations on request (contact us for details), Andrew is at the top of his game and will delight any audience on any occasion. Perhaps you want Donald Trump to host your corporate awards ceremony? Maybe you'd like Professor Brian Cox to give a speech, or even sing (yes, "sing"), about the solar system?  Or, perhaps you'd like to enjoy straight forward, first-class stand-up comedy with a plethora of different celebrities? With Andrew, anything can be arranged! Andrew also has a history of debating and is an excellent public speaker, with an easy charm and down-to-earth confidence only found in the most natural of performers.