Can you guess which ex-Top Gear host is the most popular?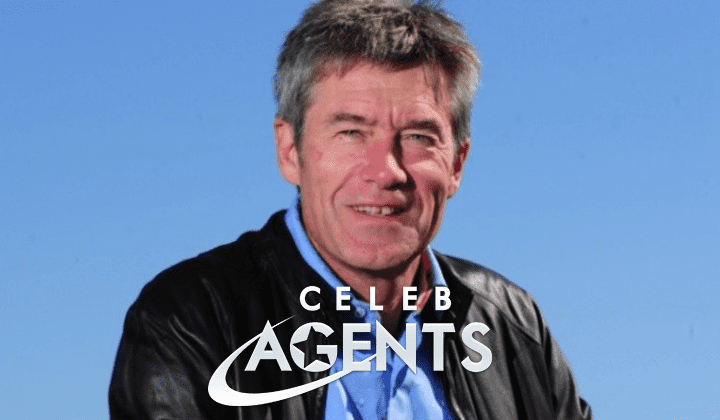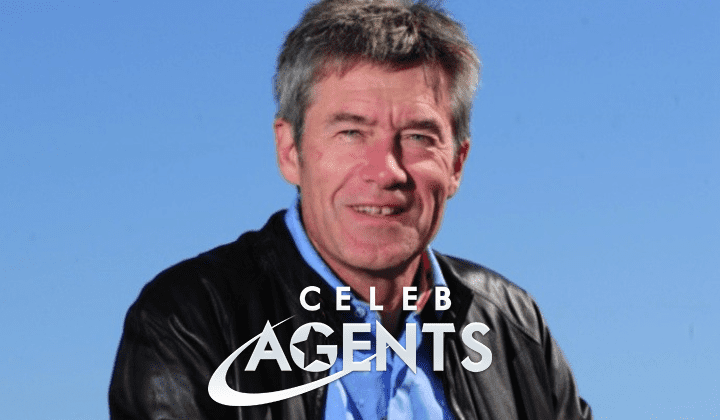 Can you guess which ex-Top Gear host is the most popular? Can you guess which ex-Top Gear host is the most popular?
Taken from Car Keys
 If you could pick any motoring personality to share a car journey with, living or dead, who would you pick? A famous racing driver, perhaps? Or maybe a TV celebrity? Then again, why not both…?
Our recent Car Keys' Ultimate Car Share poll can exclusively reveal that the person people would most like to share a car with is iconic TV presenter and racing driver Tiff Needell!
We're all a bit sick of voting, polls and predictions in the wake of Brexit, but that didn't stop Tiff beating a long list of some of the best-loved motoring celebrities of all time, including his former Top Gear co-presenter Jeremy Clarkson.
Tiff vs Clarkson
Clarkson and Tiff first appeared on Top Gear together back in 1988 before Tiff went on to do his own thing, mainly with Fifth Gear, but the pair have remained friends and occasional frenemies ever since.
Yet in spite of the fact that Clarkson has enjoyed arguably the greatest successes of any motoring journalist in history, our Twitter polls showed that Tiff was the clear favourite in the all-star battle which included Formula One legends, movie heroes and other well-known personalities.
The most decisive clash of the entire poll came during the very first round, where Tiff faced off against Jezza, plus current Top Gear co-host Chris Harris and with F1 overlord Bernie Ecclestone thrown in for good measure.
It came down to the wire, but thanks to a tactical push on Twitter from Tiff himself, he ended up scoring victory over Clarkson with 39 per cent of the vote compared to the 34 per cent that Jeremy racked up, even if there were a few defectors who tweeted "go Tiff!" and voted Clarkson anyway.
Elsewhere, the battle raged on with legends like three-time Formula One World Champion Ayrton Senna polling highly only to falter in the second round, while an influx of suspiciously male voters saw NASCAR driver Danica Patrick enjoy an early lead in the initial polls.
Tiff's success was repeated in the second round with an easy win over Lewis Hamilton and Enzo Ferrari, and although Clarkson fell at the first hurdle his Grand Tour co-hosts Hammond and May rose up the ranks with wins over personalities like Ken Block and poor old Chris Evans.
So it was May and Tiff in the final, with the pair eventually joined by Richard Hammond after a close neck-and-neck battle against rally legend Colin McRae, but after a total of two rematches the Hamster at last claimed the top spot.
Maybe it's not all that surprising that two members of the former Top Gear trio made it through to the final, but who would have called it that Clarkson would have been knocked out in the very first round by an ex-colleague?
Thankfully there was no fracas'ing involved, but that didn't stop Tiff from revelling in his former co-host's unfortunate result, thanking his Twitter followers for their support in "seeing Jezza off".
No fracas involved
Things continued to look bright for Tiff as the final vote got underway and unfortunately for Hammond and May, neither stood a chance. Of the voters that took part, Tiff scored an easy win with May in second place and Hammond coming in third. 
Some might be shocked that Tiff would have beaten such a big name like Clarkson, but then again is it really all that surprising? Here's a man who's raced in Formula One, who came third in the outrageously gruelling 24 Hours of Le Mans and who was a top ace in the BTCC for nearly two decades.
He set the fastest lap record at the Millbrook Proving Ground in the McLaren F1 with an average speed of 195.3mph, and nearly knocked
Nigel Mansell's moustache off after a crash which hospitalised Mansell during a TOCA race at Donington Park.
And that's all outside of becoming a household name for presenting Top Gear, Fifth Gear and consistently being one of the hardest working motoring presenters in the world, if not the hardest working.
Yeah, on second thoughts, beat that, Jezza.